For over a decade, Healing Expressions has stood beside survivors of challenging life experiences, aiding their journey to recovery. With training in Story-Informed Trauma Therapy and as a childhood trauma survivor who was deeply committed to my own recovery process, I understand the journey intimately. I firmly believe in the potency of comprehending our stories and their influence on healing and personal growth. My dedication lies in offering individual story work through Therapeutic Mentoring sessions, either as a primary guide or serving as adjunctive support for those engaged with a licensed clinician or lay counselor on the healing expedition.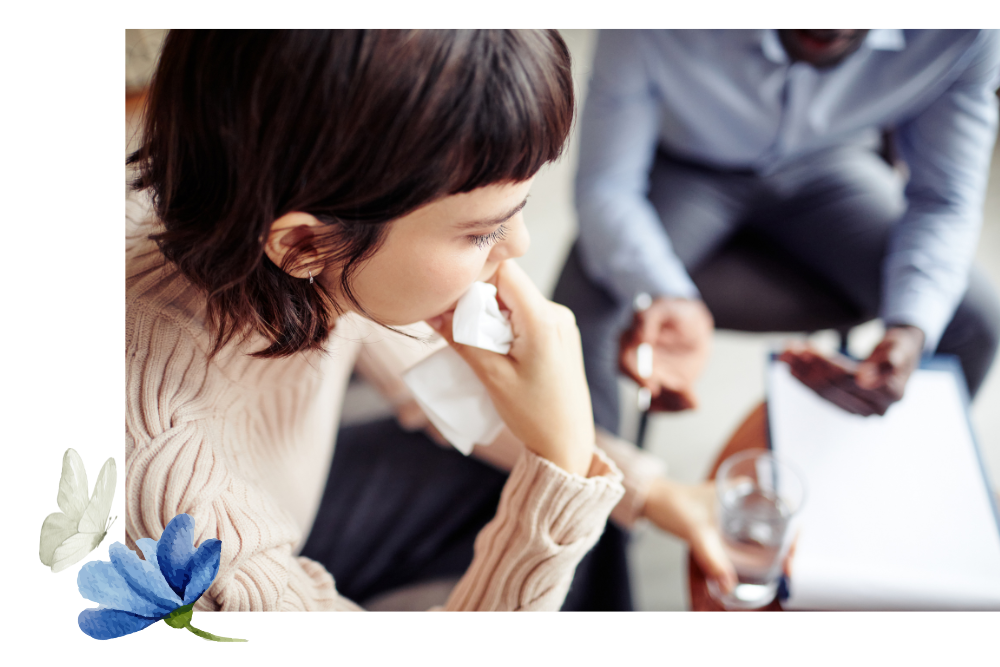 Therapeutic mentoring offers non-licensed personalized support for healing journeys, focusing on one-on-one story work. Trained in Story Informed Trauma Recovery, I, as a Therapeutic Mentor, provide essential elements like encouragement, emotional support, validation, and trauma-informed education. With specialized training, I offer stabilization, knowledgeable insight, and therapeutic guidance, specifically tailored to the recovery journey from childhood trauma.
Gentle listening, suggestions, questions and challenges, encouragement, and connection.

Mentoring and guidance through the unique challenges of engaging in a recovery process.

Tools and creative techniques to deepen and strengthen the therapeutic relationship.

Self Care/Soul Care exercises for developing personalized self-care practices.

Expressive Arts tools for developing safe containment of difficult emotions and traumatic affect.

Strategies for moving through "stuck" places and taking the next steps of personal growth in your counseling process.

Option to explore any of the Restorative Creativity Sessions in a slower-paced format

Processing and continued exploration of the Therapeutic Collage, Mosaic Soul Art Journaling and/or mixed media work that clients may have begun in previous Restorative Creativity Sessions.

A safe place to explore other therapeutic art-based work clients are currently creating in their life story work or recovery journey.

For In-Studio clients, access to a variety of mixed media art supplies for clients to use during sessions for guided creative healing exercises and reflection.

For Tele-Health clients, emailing of suggested supplies and materials lists for those desiring the use of therapeutic interventions during a virtual session.
Begin Your Journey Today…..
If you're ready to embark on your healing journey through individual Therapeutic Mentoring sessions with me, click the "Start my Journey" button below. Once your appointment is confirmed, I'll send you Healing Expression's Disclosure/Informed Consent form for signing before our first session.
For those seeking Therapeutic Mentoring as additional support alongside a licensed therapist, consider discussing this with your therapist. Exploring expressive arts can be emotionally intense, so your therapist can help gauge the right timing for your participation.
If you're a provider with inquiries or wish to facilitate communication between me and your clients, please complete a Release of Information form. For thoughts in therapy who wish for shared communication please go through your provider and email me via the contact link.
Rates: Therapeutic Mentoring $90/HR

Therapeutic Arts Facilitator, Lani Kent offers individual, one-on-one, "Soul Art Mentoring" sessions. These sessions are for clients who desire to explore their own creativity, dreams, and passions, are on a self-exploration journey, or might take steps in the following circumstances:
BEGINNING A CREATIVE JOURNEY: Desiring an introduction to Healing Expressions and Restorative Creativity, learning about and understanding the creative heart work process.

Soul Art Mentoring sessions are for clients who may have never participated in creative exploration and are at the beginning of opening their hearts to discover this form of expression. This session offers a safe place to ask questions, a time to get acquainted and comfortable, learn about "Restorative Creativity", therapeutic collage and receive guidance, explore creative self-beliefs, receive creative encouragement and more information about Lani's work prior to participating in "Restorative Creativity" sessions or workshops.

REFLECTING ON A CREATIVE JOURNEY: Processing and continued exploration of personal art journaling, painting, poetry, writing, or other mixed media expressions that clients are engaged in while expanding their creativity.

-Soul Art Mentoring sessions offer a safe place for clients to share, process and gain insight into continued "Restorative Creativity" work and other expressive arts pieces they are currently creating in their life story exploration or recovery journey. Lani offers clients continued guidance, gentle questions, exercises, invites reflection and "soul art play" for in-studio clients.

SHARING THE GIFTS OF A CREATIVE JOURNEY: Growing, expanding, encouraging vision and ideas to pursue developing/marketing and offering your own creative gifts and passions.

-Soul Art Mentoring sessions are for clients who desire to develop their own unique creative endeavors and offer them to others. Healing Expressions is passionate about helping others set goals and take steps into launching their own personal creative offerings/services/ministries into the world and exploring the process of how their voice might be effectively shared.

DEVELOPING SACRED SPACE FOR A CREATIVE JOURNEY: Encouraging exploration and creating opportunities in your own home, work, spiritual life, relationships and play for the myriad of ways to flourish and nurture the heart with a creative life.

-Soul Art Mentoring is for clients who are wanting to give themselves the gift of creating sacred space to let creativity flourish in their lives. These sessions are helpful in exploring individual ways to create beautiful and inspiring space in our homes, incorporate creative tools for spiritual growth and deepening capacity for simplicity and being present by creatively attending to all of our senses
Begin Your Journey Today…..
Rates: Soul Art Mentoring $90/HR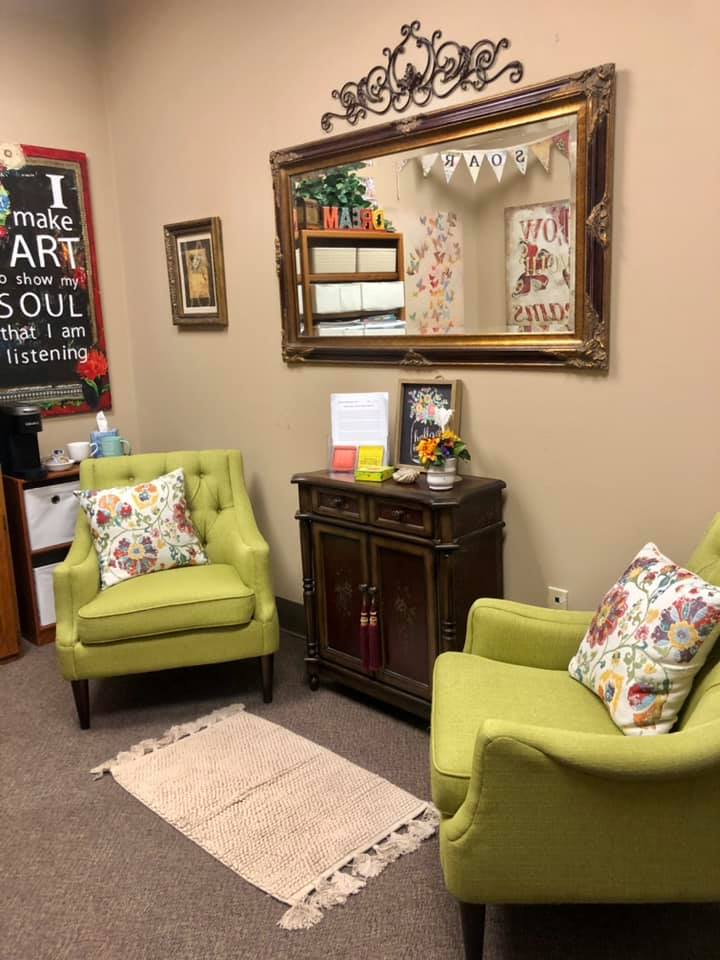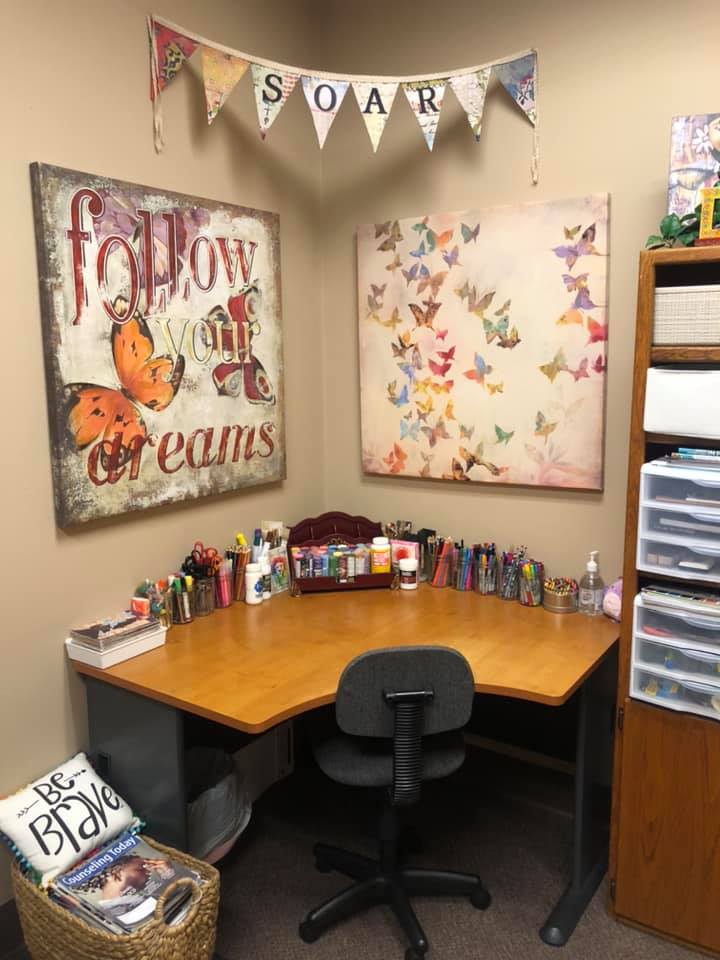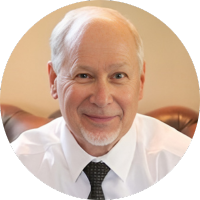 Byron Kehler MS,  Trauma Therapist
Developer, Story Informed Trauma Therapy
"Art can become a vital conduit through which their stories can flow more easily and completely. Lani Kent knows and understands this truth, both personally and professionally. As someone who has powerfully used art to explore and express her own story she is uniquely qualified to assist others in discovering the medium of art as an avenue of expression of their stories. Lani is a gifted artist and communicator whose talents will compliment those seeking to better understand themselves. I encourage you to take the opportunity to learn the advantages that art can offer for self-awareness and understanding under her direction. "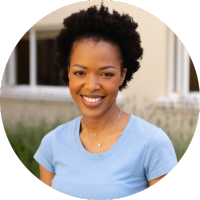 Rebekah Faith Mutchler
Heavenly Images Photography
"I am so grateful for the time that Lani spent with me for my Soul Art Mentoring session. I realized an encouraging mentor is a vital part of getting my art to the next step. Lani definitely has the gift of encouragement and knows how to see through to the other side of the "what if's." I love her mix of logic and passion. It is a beautiful thing she has brought into my life."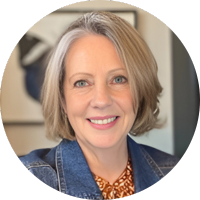 Dr. Brenda Keck, Associate Professor of Counseling
"It is with remarkable gentleness and understanding born out of authentic journey that Lani offers herself to guide others into a creative expression of their souls. Her distinctive use of the Therapeutic Collage and her "Restorative Creativity' processes are a powerful means of transformation and healing"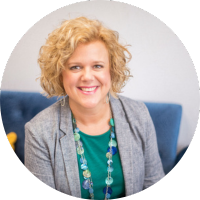 Rev. Angela Howard
Founder of Angela Howard Consulting
"As a minister and mental health advocate, I highly recommend Lani Kent if you are looking to find insight and wisdom based on both professional training and personal lived experience. Lani isn't afraid to go to deep places with people, as well as offer creative ways to process the hardships and trauma of our stories. It has been a joy to refer clients her way knowing that they are in good hands"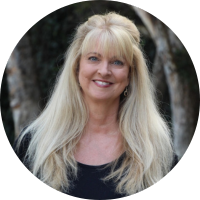 Cindy Brosh, MA, LMHC
"Lani Kent has been using her story to encourage and offer healing to others for many years. Her unique ability to work with survivors to understand their stories through the use of art is unparalleled. Lani brings a deep understanding of trauma and its impact on the heart, mind and body, and creates a safe environment for clients to explore these issues. I wholeheartedly recommend Lani and her work within the healing community."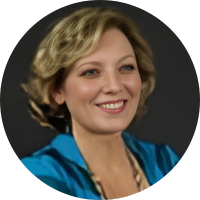 Diane Moore, MA LMHC
"I have sent clients to Lani for expressive art therapy and Therapeutic Mentoring for many years. She's able to work well with those with high levels of trauma, such as CPTSD, DDNOS and DID.  Her expressive art work is so helpful for clients who are working on identity and containment."