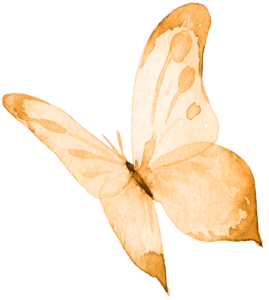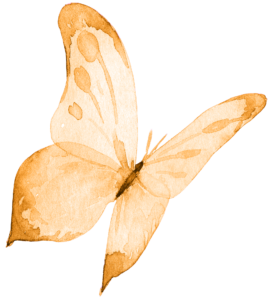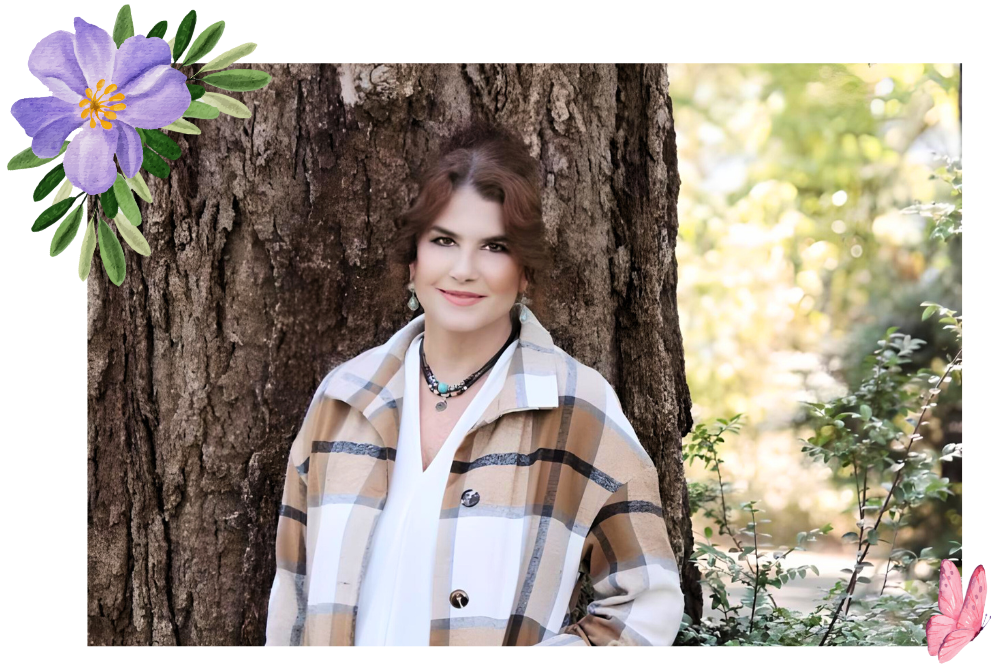 I am a Trauma Recovery Mentor, Therapeutic Arts Facilitator, Mental Health Advocate, Consultant, Speaker, Writer, Vocalist, and Artist who has a compassionate heart for those walking through trauma recovery and other difficult life experiences. Trained in Story Informed Trauma Therapy and Therapeutic Mentoring, I offer story work and direct support to clients as well as consultation and collaborative client care with/for mental health professionals. For two decades, I have offered individual and group "Restorative Creativity" workshops, spoken at mental health conferences, recovery groups and other healing events. As a Therapeutic Mixed Media Artist, I offer my healing artwork, creative processes, and lived experience of my own recovery journey in the hopes that others will find the courage to share their own stories and find their voices.  My journey has given me an unwavering love of welcoming others into places of acceptance, authenticity, healing, and tender care.
Just as the sun is rising, my most meaningful self-care practice is a walk through one of the many stunning trails we are fortunate to have in the Northwest. My love of photography comes with me and it fills my soul to capture beautiful moments along the way. My art is often informed and inspired by the pictures, colors, and imagery that move me. The quiet space, reflection, fresh air, and deep breaths along the path are a deep comfort to my heart. You will often find me enjoying time with friends at local coffee shops, journaling, reading, singing, creating, and indulging in formal teatime for any occasion!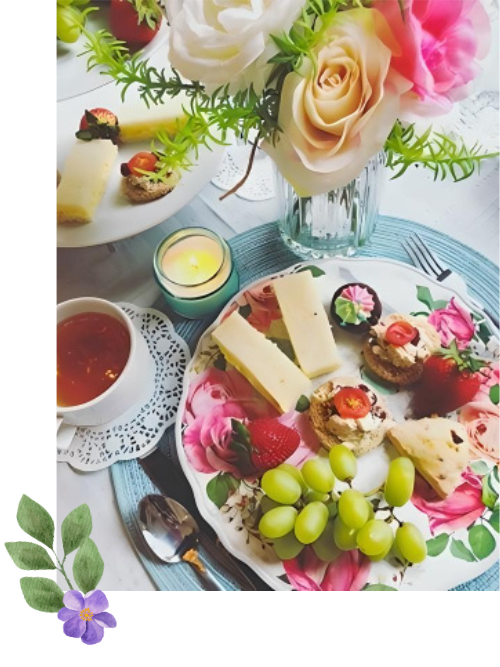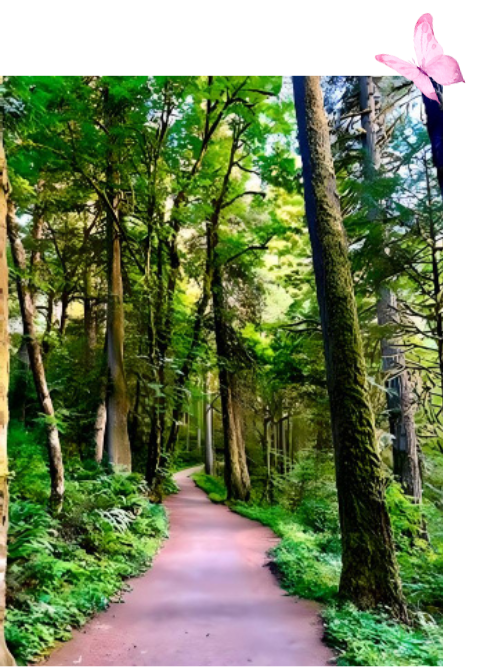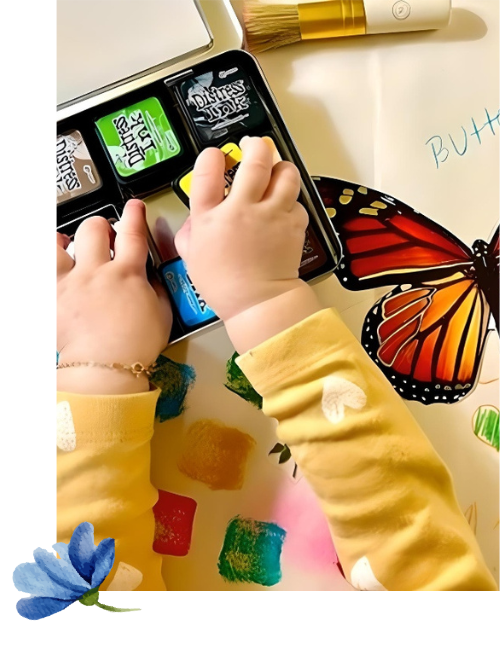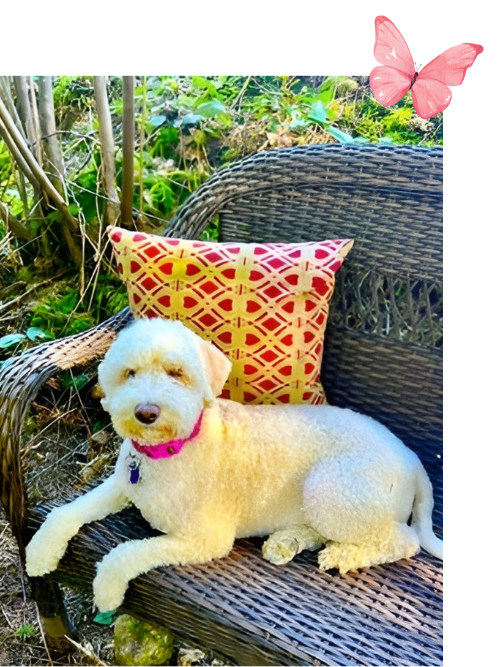 My most cherished blessings are being with my life partner and high school sweetheart for over 40 years, raising three boys to loving men (and gaining daughter-in-loves), and being "Noni and Papa" to three beautiful grand girls. Ruby, our dear mini golden doodle, is always nearby loving on us all. Doing life together and being a part of their journey is a meaningful gift. Through all that life brings, sharing creativity and family love with them all nurtures my soul!